What's Your Story?
Jual Buku What's Your Story? oleh Brandon Doman
Oleh Brandon Doman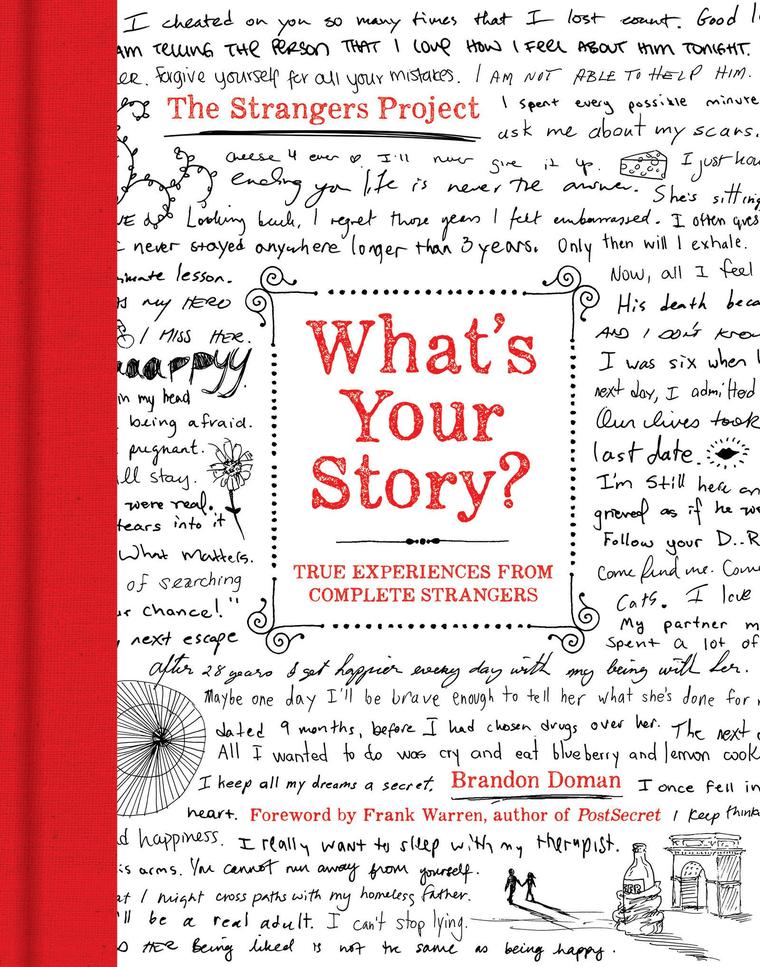 ** Publikasi digital hanya dapat dibaca dari e-reader Gramedia Digital
Deskripsi
Detail
Ulasan Anggota
Tanggal rilis: 30 November 2015.
Everyone has a story to share. What's yours?
In 2009, Brandon Doman, who has always been curious about the people with whom we share our world, sat at a local coffeehouse and decided to ask passersby a simple question: What's your story?
Providing only paper and pens, Doman created an exploratory space that instantly intrigued people to share their stories anonymously. Now, more than 10,000 stories later, the Strangers Project has become a momentous movement, engaging strangers of all ages and backgrounds to reflect, rejoice, heal, and connect through words.
Published here for the first time, showcases a selection of two hundred stories from the Strangers Project. Equal parts heartbreaking and humorous, this moving compendium lays bare our universal truths, desires, and sufferings, and illustrates the emotional power of storytelling and our shared humanity. To complete this beautiful collage of stories, a blank page is included at the end for readers to add their own personal story.
With more than fifty color photographs and illustrations
Fandy Hutari & Deddy Otara