Life Is Not an Accident
Jual Buku Life Is Not An Accident oleh Jay Williams
Oleh Jay Williams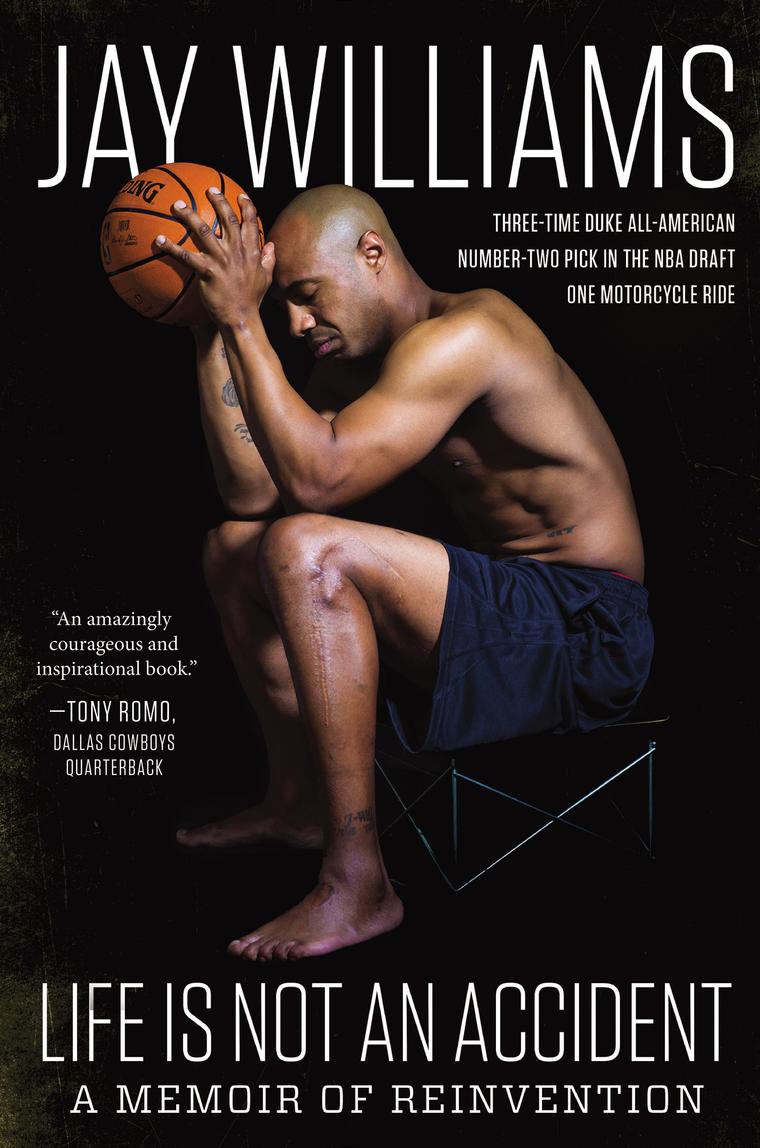 ** Publikasi digital hanya dapat dibaca dari e-reader Gramedia Digital
Deskripsi
Detail
Ulasan Anggota
Tanggal rilis: 21 January 2016.
Like millions of kids before him, Jay Williams used to pretend he was making the game-winning shot while playing basketball in his Plainfield, New Jersey, backyard. Unlike almost all of those other kids, he kept right on making shots until he became an NCAA champion and two-time national player of the year at Duke and the number-two overall NBA draft pick in 2002.
But after just one season with the Chicago Bulls, a team starved for a new messiah since Michael Jordan's retirement, Williams destroyed his career when he suffered a horrific motorcycle accident. In an instant, the man with as fast a first step as any point guard in history could no longer do anything for himself, including walk.
In Life Is Not an Accident Jay Williams shares his storyboth heartbreaking and upliftingof being a young man trying to wrest control of his life from his overinvolved parents, from the pleasures and perils of fame and money, and from the near-fatal mistake that threatened to define him.
After a decade spent recovering from his injuriesthe rehabilitations, the comeback attempts, the professional forays into the seedy underside of sports agentingWilliams recounts with a rare honesty his hard-fought path to college basketball stardom and the painful lessons he's learned while reconstructing his fractured adulthood.
Life Is Not an Accident is also Williams's tribute to the many angels who helped him survive, including his mother, his first love, and his legendary Duke basketball coach, Mike Krzyzewski. Now in his thirties and an ESPN college basketball analyst, Jay Williams is happy with the man he has becomeand convinced that the crash that almost killed him at 21 was no accident, but a tragedy that taught him how to live.
Advance Praise For Life Is Not An Accident
A lot of athletes have been to the mountaintop and back to the bottom in the course of their careers, and their stories end there. But not Jay's. He was determined to build a life beyond basketball no matter how many hard picks he'd have to fight through. This book shows how he did itone brave step at a time.Charles Barkley, TNT basketball analyst and NBA legend
From a freakish motorcycle accident that derailed his destiny to overcoming the residue from it that left a severe mental and emotional stain, Jay's story is about strength, resilience, and redemption. Life Is Not an Accident is a surprisingly honest and revealing account that will inspire and resonate with all.Grant Hill, CBS basketball analyst and former NBA All-Pro
Jay Williams has led a fascinating life, much of it in the public eye. But it is the very private side of the man through his breathtaking highs and startling lowsthat makes this gutsy, intimate, unflinchingly honest memoir impossible to put down.Mike Greenberg, ESPN's Mike & Mike
Fandy Hutari & Deddy Otara